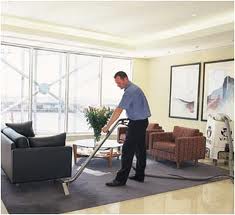 Truck-Mounted Steam Cleaning System, Area Rugs, Stairs, Love Seats, Couches, Chairs
No matter how hard you try to clean your carpet or area rug using a vacuum cleaner or by beating it with a broom or your tennis racket, you would not be able to eradicate dust accumulated in it.
We at All Clean Services use state-of-the-art hot water extraction carpet cleaning system. It is the most scientifically advanced method in the industry. This is the only method that will be able to remove harmful bacteria, fungus, chemicals, pollens, and tobacco residue. In this method, a hot cleaning solution is sprayed under pressure into the carpet and is immediately extracted with a vacuum source. The dirty solution is collected in a recovery tank. The advantage of this eco friendly carpet cleaning system is that it will flush out large amounts of soil and contaminants in the carpet. This is the most preferred method by all of the major fiber producers, such as Dupont, Monsanto as well as the carpet manufacturers like Shaw, Mohawk, World and Queen.
This method is also preferred by leading carpet cleaning professionals around the globe including All Clean CT as it removes more contaminants than the other carpet cleaning method. Hot water extraction is favored by the Environmental Protection Agency (EPA) and is the preferred method of the Institute of Inspection, Cleaning and Restoration Certification (IICRC).
We are a professional carpet cleaning company that offers commercial and residential cleaning services at a competitive price. Make a professional impression on your clients at your office by hiring the carpet cleaning expertise of our highly trained staff. Call us now for discussing your carpet upholstery cleaning needs.
Save