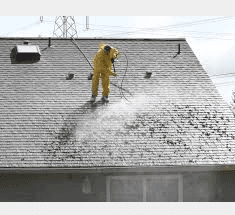 Vinyl Siding, Cedar Siding, Decks, Fences, Patios, Walk Ways, Cement Floors
Power washing is the most thorough and deep cleaning technology available today for all exterior surface cleaning. Care needs to be taken that the pressure is not too high, the chemicals not too harsh, and never should hot water or steam be used on any wood surface. All Clean is well experienced with making your home, deck or walkway look like new, and not damaging the surface or area shrubs and lawn in the process. This is why you need to hire a professional that has been in the business for almost 20 years! Please give us a call to review your power washing needs.
References are available for all services we provide!